WELCOME

Goal of this Website

The goal of this website is to assist WV Adult Education Instructors with AEMIS and to provide resources that assist with the integration of technology into curriculum using the
SAMR
model, specifically the Modification and Redefinition levels. This site will continue to be updated by WVAdultEd TIS compiling the best technological resources for the adult education classroom, as well as AEMIS. For those instructors who are not comfortable utilizing or integrating technological resources into their curriculum, a multitude of user friendly resources are available via this website, as well as onsite through mentoring. To request that a WVAdultEd TIS visit your site, contact Louise Miller via
lbmiller@k12.wv.us
or phone
​(304-256-4712, ext. 1122).
What is the Role of a TIS (Technology Integration Specialist)?

WVAdultEd Technology Integration Specialists are classroom instructors who were selected because of their interest and expertise in the area of

technology. Once selected, the instructors enter an intensive technology training program that is designed to provide them with the 21st century skills and tools necessary to assume the role of a Technology Integration Specialist (TIS). Participants in this initiative receive the equivalent of 320 hours of professional development over the course of a program year, followed by 40 hours of professional development each year to maintain TIS credential. Those who complete the program may then apply for the TIS advanced credential awarded by the Office of Professional Preparation.
Powered by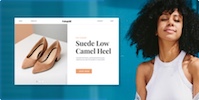 Create your own unique website with customizable templates.